Chinese spy ship 'shadowing Stennis aircraft carrier'
Chinese spy ship 'shadowing Stennis aircraft carrier' as Japan, US & India hold joint drills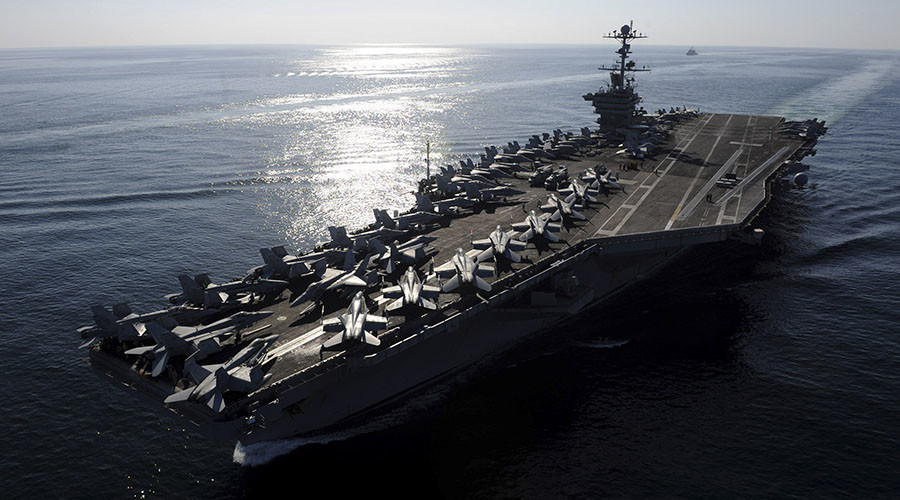 USS Stennis command says a Chinese intelligence ship is shadowing the American air carrier taking part in the "Malabar" joint annual exercise in the Western Pacific. The joint naval exercise comes as China demonstrates growing interests in the region, as well as in the Indian Ocean.
The eight-day exercise has gathered 10 warships, including the 100,000-ton US aircraft carrier John C. Stennis with F-18 fighter jets, a Japanese helicopter carrier and Indian frigates off the Japanese Okinawan islands.
The Chinese spy ship has been shadowing the USS John C. Stennis' task force group since the moment the American warships entered the South China Sea and patrolled its waters, the commander of the Stennis, Captain Gregory C. Huffman, told reporters aboard the carrier.
"There is a Chinese vessel about seven to 10 miles away," Huffman said on Wednesday.RT news